Detail Produk
MikroPoynt RB411AH (B+G)
Saat ini kami tidak memiliki persediaan barang ini.
--Discontinued-- RouterBoard 411AH (Lisensi Level 4CF-AP, CPU Atheros AR7161 680MHz) dengan Wireless MiniPCI yang dipadukan dengan embedded antenna MikroPoynt 2,4 GHz 11dbi, menghasilkan unit wireless yang ringkas. Sudah termasuk adaptor 24V dan PoE.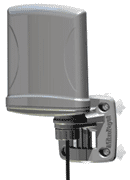 Aplikasi Penggunaan:
Indoor Access Point/Hotspot
Outdoor (short range) CPE

Spesifikasi RB411AH
Product Code
RB411AH
Architecture
MIPS-BE
CPU
AR7161 680MHz
Current Monitor
No
Main Storage/NAND
64MB
RAM
64MB
SFP Ports
0
LAN Ports
1
Gigabit
No
Switch Chip
No
MiniPCI
1
Integrated Wireless
No
MiniPCIe
0
SIM Card Slots
No
USB
No
Memory Cards
No
Power Jack
10-28V
802.3af Support
No
POE Input
10-28V
POE Output
No
Serial Port
DB9/RS232
Voltage Monitor
No
Temperature Sensor
No
Dimentions
105mm x 105mm
Operating System
RouterOS
Temperature Range
-30C .. +60C
RouterOS License
Level4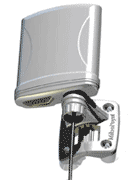 Spesifikasi MikroPoynt 2,4GHz :

Frequency: 2.4 – 2.5 GHz
Gain: 11.6 dBi
Gain (Min over the band): 8.5 dBi
VSWR: < 2.5:1
Feed Power Handling: 10 W
E-Plane 3 dB Beamwidth: 44 degrees
H-Plane 3 dB Beamwidth: 54 degrees
Front to Bank (F/B Ratio): 14 dB
Nominal input impedance: 50 ohm
Polarisation: Vertical
Connector Type: U.fl
Dimensions (l x w x d): 234 x 134 x 105 mm
Mounting: Wall, window or pole
Materials: ABS
Wind Loading: 120 km/h
Temperature Range: -20 to 70 degrees celcius
Water Ingress: Rating IP67
Rain Rating (mm/hr): 100 mm/hr
RoHs: Yes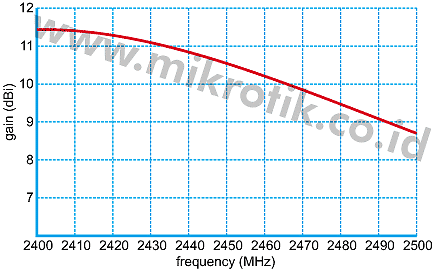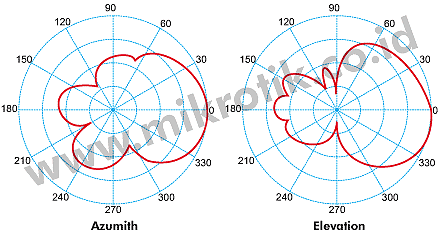 Seluruh harga yang tercantum di atas belum termasuk PPN 11% dan biaya pengiriman.
Jika Anda membutuhkan faktur pajak untuk transaksi ini, pastikanlah bahwa Anda telah menginformasikan Nama Perusahaan dan NPWP dengan benar kepada kami sebelum melakukan order.